5 Ways To Generate Business From Instagram
What is the purpose of Instagram?
Instagram is a social networking site launched in October 2010, which is used for sharing photos, and videos, chatting with your friends, and sharing creative ideas and stories through smartphones.
When we upload a photo and video on Instagram, others would see it only if they follow us on Instagram. You must have an Instagram account to see photos and stories, and also follow your friend on Instagram.
You can promote your product, and brands, and sell the goods through Instagram. You can go live on Instagram to communicate with friends. On Instagram, you see the many types of designer dresses, stylish cars, news, sports, technology, different types of content, etc.
People can do much business on Instagram. It provides a platform that you to post blogs on Instagram. Currently, Instagram becomes more popular in the corporate world because of its advertising purpose, and 72% of Instagram users have ordered a product or service they saw on their feed.
If you want to promote the product on Instagram, we write the content or make a video on the products and upload it.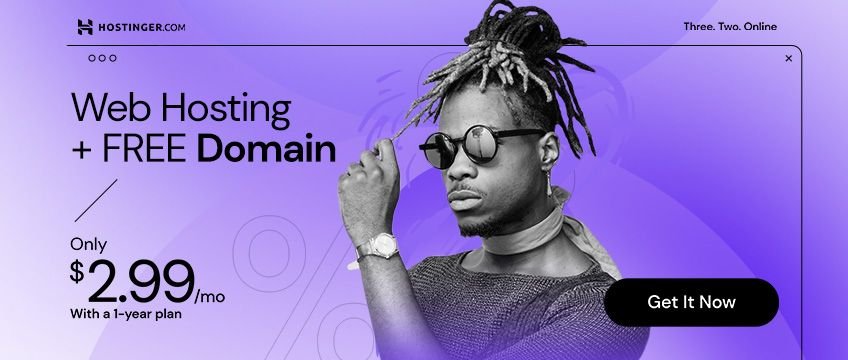 FIVE ways you can grow your business through Instagram:-
1-Growth of business through attractive bio and more followers:-
We grow our business by creating a good bio and increasing the followers on Instagram. More view=more followers. We use bio to represent ourselves and describe what your company does in front of someone else.
Create a page on Instagram about your business in which you show complete information. If you are using business-related keywords, a creative bio, and using more business-related hashtags(#), then your followers increased. You are creating a blog, and you can give the link to the people to connect on the Instagram page.
That is very useful for your business because more people visit your Instagram profile and do like and share your product, services, etc.
You can write the information about, your work, your skills, your interests, your company and brands, and so on. You can attach the link on Instagram, such as a website URL, landing page, blog page, or other links to grow your business.
2- Using quality hashtags to grow your business:-
Hashtags are the best weapon to grow your business and online presence on Instagram. It is a combination of letters, numbers, emojis, and symbols.
There are advantages to using catchy hashtags on Instagram to raise awareness of your services, and products, boost your SEO, etc. On Instagram, the hashtag is a more powerful way to increase social media engagement with new people attached to the hashtag with our content.
We can show our content appears in the search results so that we can get more new customers. We can use the hashtag with our bio, Instagram stories, and on our posts.
Take more time to think about hashtags for your business and use them regularly. Always use short hashtags, such as #NBAFinals is better than just #finals. Use relevant hashtags with high-quality content to grow your business.
For example, Riya Sharma, a summer cream rescription (Nivea) brand, used the hashtag #seesummerbetter to promote the use of their products for a happier season.
Some hashtags are used in the business such as #photography, #travel, #fashion, #business, #entrepreneur, #marketing, #smallbusiness,etc. The hashtag is used to organize and well represent content so users can easily find your interest. We can use a Maximum of 30 hashtags on a single post every day.
3- Regular posts and unique content:-
We do regular posting on our Instagram, and your post is starting to share and get a good engagement on the Instagram page, then our post takes place near the top of the follower's feed, which is very beneficial for business growth.
We may need more followers on Instagram because users buy your products and services from a business they believe in their friend feedback, review, see how many users buy your product, etc.
Content is still king, so you always write high-quality content related to your business product and services. By posting regular attractive content about your product then they help to create a relationship with the customer. Always post your content at the best time.
We can choose one image to show the specialty of our trade better than writing 1000 words. The post is unique, high-quality photos that are nicely captured and edited, which is You sell the material goods, then display the photographs of the goods and write the unique content on them.
4-Uses the Instagram stories for growth business:-
You can share your business workplace/ workspace stories so that the customer sees where your business is.
On Instagram, you put the polls on the Instagram story to engage with your followers. Let's say we have a homemade cake business, so you ask your user if they want to see more posts by the way (yes or no)? and used quizzes in the stories to entertain your followers. Information related to our business, we should represent it in the stories so that our motive is clear what we want to tell, this will increase our viewers.
5- Go Live on Instagram:
Instagram Live is an incredible channel where you engage with your followers, sell products, and connect with your followers or customers in a direct, transparent, and authentic way. In the live session,
We can give information about your business. You will be able to tell about our products or services so that the customer will comfortably know about our business strategy.
Before coming live on Instagram, you should share all the details related to your business in the story. The best part of doing a live session on Instagram then receiving comments and questions from your followers in real-time. It is a worthy technique to connect your brands with potential customers.
After one of your sessions, you try to do the regular live session on Instagram Live and at least one live session during the week so that your followers are in your touch. Make your session so attractive that the followers or customers will engage with you.
Your motive should be cleared in every session so that more and more people attend the live session. You can allow people like a guest in our live session to create new followers and can increase sales in your business on Instagram.
Conclusion:
With Instagram, we can increase our business by making our attractive bio, doing a live session, growing the followers, using stories, engaging with your followers, and advertising your products and services on Instagram.